Art
Tom King explores obscure DC Heroes in Danger Street #1
Danger Street #1

Author:

Tom King

Artist:

Jorge Fornes

Letters:

Clayton Cowles

Cover artist:

Jorge Fornes

Publisher:

DC

Price:

$4.99

Release date:

2022-12-13

Colors:

Dave Stewart
Danger Street see author Tom King and artist Jorge Fornés reunite for another DC Black label maxseries. After their critically acclaimed work on Rorschach, the duo is back to tackle some of DC's most obscure characters. Over the years, King has carved out a niche for himself at DC by taking often overlooked or underutilized characters and recontextualizing them in thought-provoking 12-issue maxi-series. From Mister Miracle to Strange Adventures and The human goal, King has seen tremendous success and looks to repeat that trend here. Danger Street #1, written by King, with art by Jorge Fornés, colors by Dave Stewart and lettering by Clayton Cowles, is off to a great start.
DC's 1975 1st Edition Special series was an attempt to cash in on the hype of first issue sales. By making each issue of the series the first issue for a new character or group of characters, the series attempted to jump into a multitude of new ongoing narratives. Unfortunately, the series didn't resonate with fans and felt largely disjointed. With Danger Street #1, King takes away the interrupted characters 1st Edition Special and weaves them together into a unique narrative. Starman, Metamorpho and Warlord appear to join the Justice League in summoning and defeating Darkseid. The Dingbats of Danger Street cross paths with Lady Cop, and Atlas and the Creeper are drawn into a multidimensional drama with more connective tissue than meets the eye.
RELATED: Tom King Talks His Into the Woods DC Series, Danger Street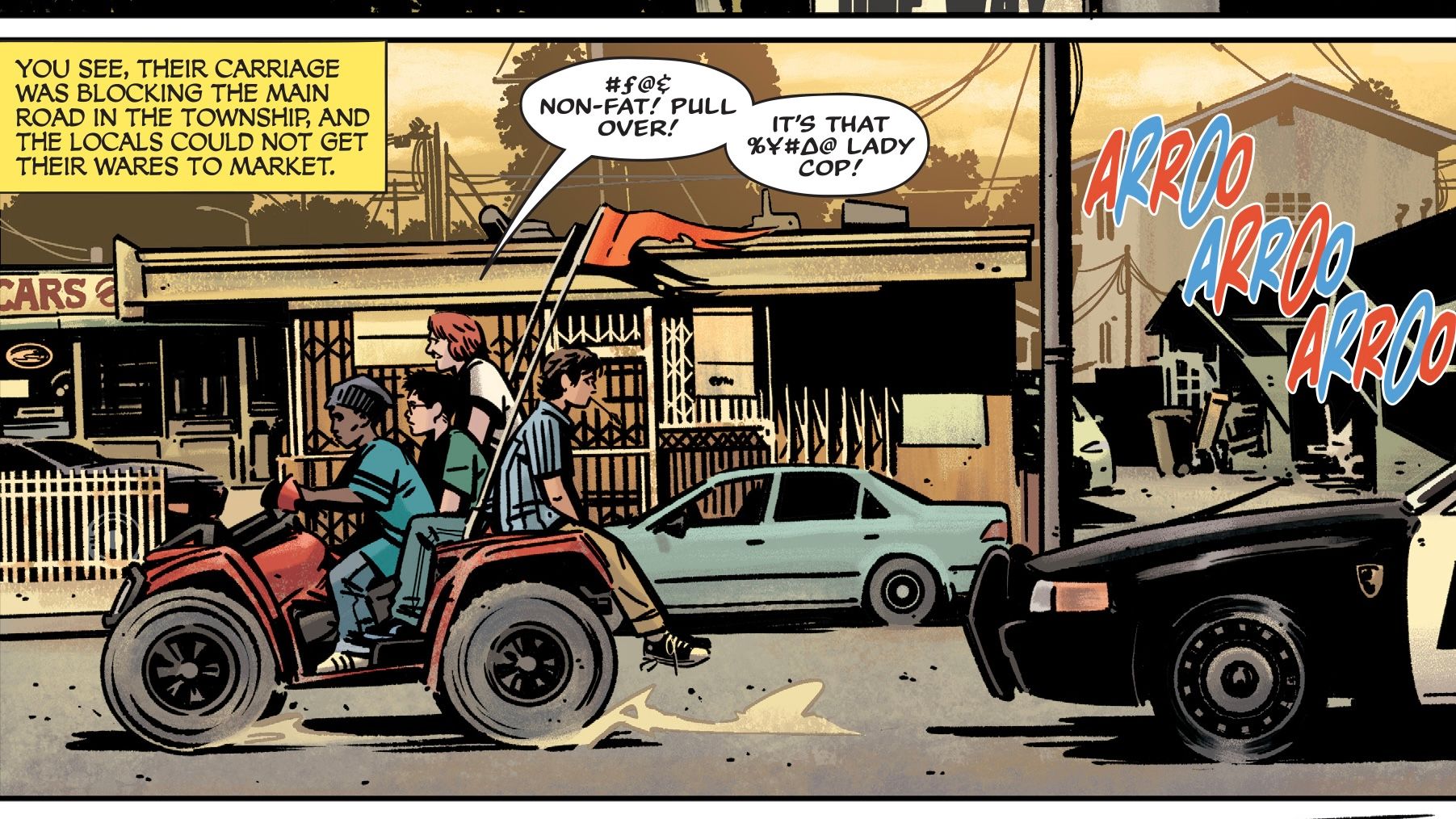 Bringing together such a diverse and wide-ranging cast of eclectic characters is a huge undertaking. King breathes life into each character and makes them all feel real and like they could exist on the page together. The New Gods and a group of ragtag teenagers feel cohesive from one page to the other. The many threads through the main narrative at first seem totally independent, but as the story progresses, it becomes clear how each strand becomes entangled. King's narration, coming from Nabu's helmet, at times contrasts with the events on the page in a comical way. Character work is the backbone of this story and it's all done exceptionally well.
Fornés' art does a lot of heavy lifting in making each narrative feel consistent. The New Gods feels as real as a buggy driving around desert dunes. The level of detail across the board is incredible. Each place feels like a place readers can visit. Characters are drawn with care. Expressions are nuanced and clear, and their costumes and clothing are rendered to perfection. There are a ton of panels in this issue, but each page has plenty of room to breathe.
RELATED: REVIEW: DC's Gotham City: Year One #2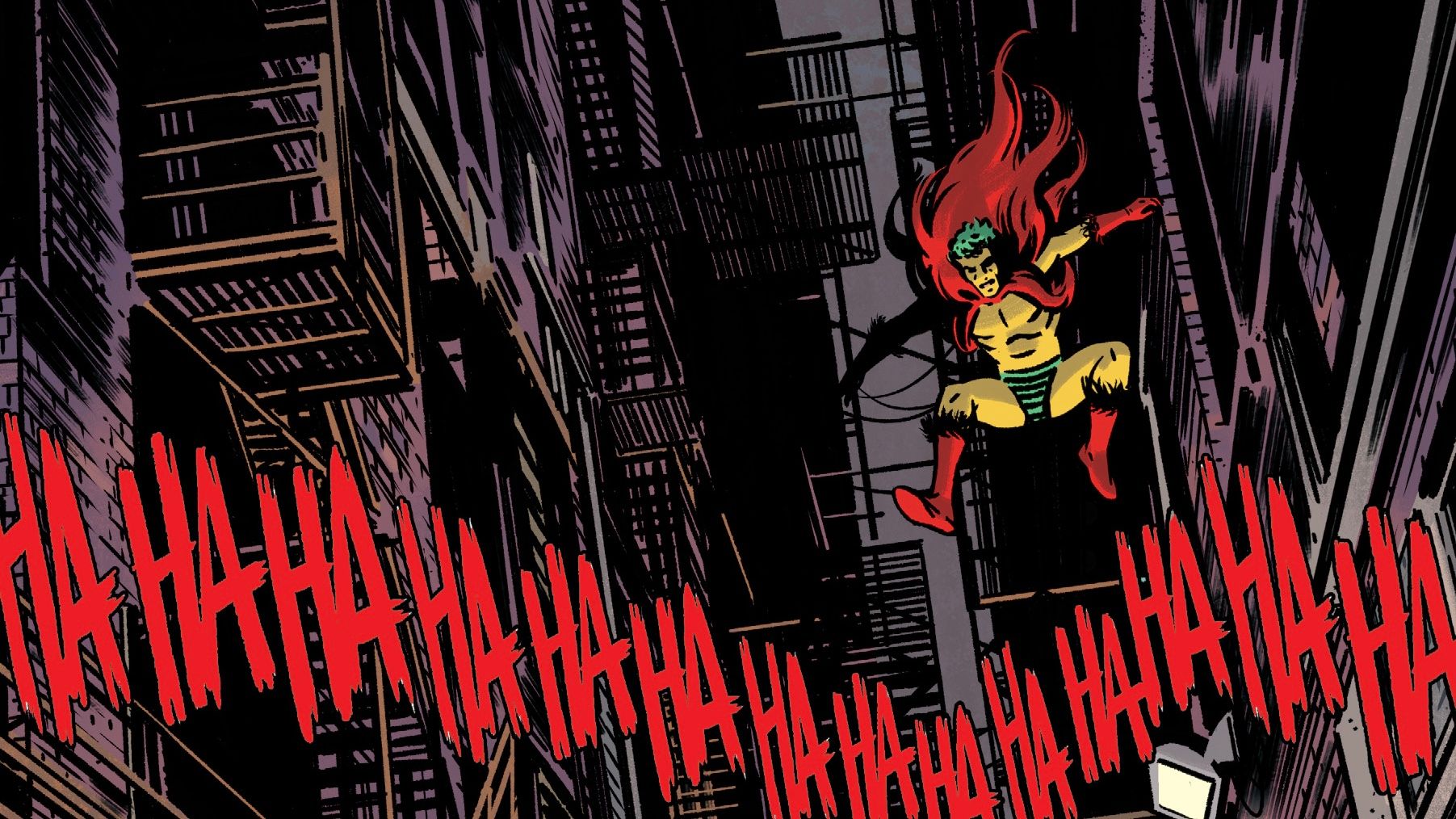 Like Fornés' art, Stewart's colors help bring the book together. Colors are applied evenly throughout, and light and dark tones set the mood for each scene. The desert atmosphere is bright and energetic, while city streets are dark and grungy. The scene at New Genesis stands out in its saturation, but it still feels in line with the rest of the book. Cowles' lettering is the final piece of the artistic puzzle and is as excellent as the rest of the book. There is quite a bit of dialogue to get through, but each speech bubble is placed with intent. Readers are clearly guided along each page. The writing is mostly consistent throughout, which makes the moments where it breaks with that norm all the more impactful.
Danger Street covers a wide breadth of the DC Universe and utilizes a wealth of unexplored characters. Although there are some familiar faces, this book delves into the obscure with great success. There is a sense of foreboding from the start that hits a fever pitch by the final page. With Danger Street #1, King, Fornés, Stewart and Cowles deliver an excellent start to another Black Label max series.