Art
On my radar: Andrea Elliott's cultural highlights | Culture
On my radar: Andrea Elliott's cultural highlights | Culture
Born in Washington DC in 1972, journalist Andrea Elliott is an investigative reporter for the New York Times. She was awarded the Pulitzer prize for feature writing in 2007 for her series An Imam in Americaand the 2022 Pulitzer prize for general nonfiction for her book Invisible Child. The original 2013 series, about a schoolgirl's experience of homelessness in New York City, won the George Polk award, and in 2015 Elliott was awarded Columbia University's Medal for Excellence. The paperback of Invisible Child is out now.
1. Art
Children's Games by Francis Alÿs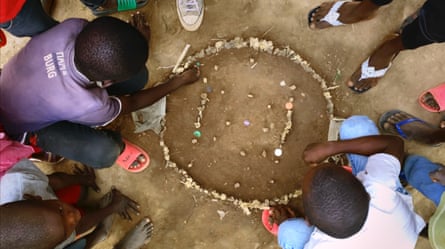 Every once in a while, a work of art takes me hostage. This happened in June at the Venice Biennale when I saw the exhibit of Belgian artist Francis Alÿs, who films children at play across the global south. Each film is a world unto itself – boys kicking bottles in Mexico City (where Alÿs lives); children playing hopscotch in an Iraqi refugee camp; kids rolling in tyres down a desolate cobalt mine in Congo. I never cease to be stunned by children's capacity for innovation – how they reach for wonder from the darkest corners of a damaged world.
2. Place
Wayag Island, West Papua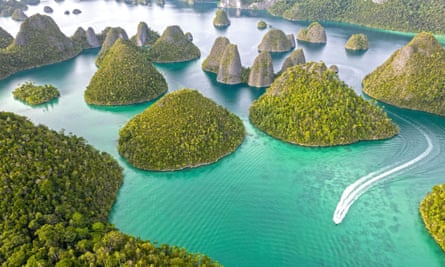 If you had told me a few years ago that I'd take three planes, followed by a boat for two days – all to reach an uninhabited island before climbing to its peak, I would have cackled. Working mothers have so little time for travel that the "getting there" portion of the trip must be brief. But last month (after finishing a nine-year book project while raising two girls) I succumbed to this very voyage, arriving at possibly the most breathtaking place on Earth. If you can see it in your lifetime, go.
3. Film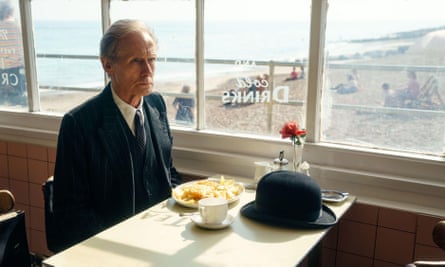 This is one of the most profoundly beautiful films I have ever seen. Adapted from Akira Kurosawa's film Ikiru by the novelist Kazuo Ishiguro, and starring Bill Nighy, it is like a dream you cannot shake. Nighy plays a man who finally comes alive at the end of his dutiful life, forcing us to rethink what it means to leave a lasting legacy. I have spent the last year grieving the unexpected deaths of my father and brother, and in that space this film came as a sublime gift. The music and cinematography are also stunning.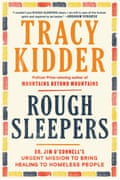 4. Book
Rough Sleepers by Tracy Kidder
The homeless exist in hidden forms. They move between shelters. They live doubled up with relatives. Even the most visible among them – the street homeless – are dismissed as beyond repair, as hopeless, which makes it easier for busy urbanites to brush past them on the sidewalk. It is impossible to read Tracy Kidder's book and remain asleep to their world. In his latest triumph of narrative nonfiction, the author of Mountains Beyond Mountains takes us deep into the lives of Boston's "rough sleepers" and the unforgettable doctor who set out to bring them healing, only to find his own life transformed.
5. Podcast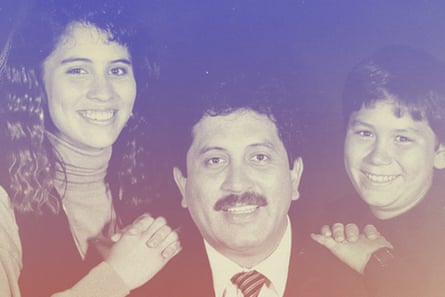 If you want to get lost in a podcast, but not too lost, here is a three-episode gem that will take you briefly into the life of a California-born poet named Rachel McKibbens, whose father and brother died in quick succession from Covid after refusing to get vaccinated. I found myself hooked by the narration of this story, which explores trauma, violence, loss and grief with a nuance and intimacy that is rare.
6. Music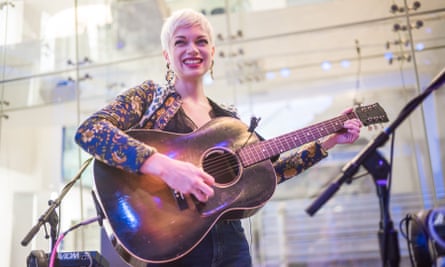 Over the summer, I took my little tribe – daughters, mother, brother, boyfriend – to a festive farm gathering in Long Island. As the sun set, a singer-songwriter from Nashville named Lillie Mae took the stage with her own little posse – two siblings and her guitarist husband. As soon as they started playing, my heart leapt. Lillie Mae, it turns out, is a fiddler of great renown (she toured with Jack White). And like my favourite musicians – from Prince to Lianne La Havas – she defies categorisation. I'd put her in the genre of "electrifying".
#radar #Andrea #Elliotts #cultural #highlights #Culture